ePALS - ePALS is the world's largest online classroom community, connecting over 2.6 million students and teachers through 36,009 profiles. Members from over 65,000 classrooms in 182 countries use our free online collaborative technology.
agabaga.com - Online courses. There is a little bit of everything here.
Parlo - Online language community. Learn a new language and meet new people.
NetLanguages - Know someone that doesn't speak English? Then tell them about NetLanguages. They can learn English online, in their spare time. They can also try a sample lesson before buying.
CyberSafari 2000 - This site is both fun and educational for the kids. It teaches safe surfing on the internet, has teacher links, fun ideas, etc. This site is a must try for kids. Great for homeschoolers also!
National First Ladies Library - Learn about all the first ladies in this huge collection.
SmartPlanet - SmartPlanet is a unique personal and professional learning community where people pursue goals and lifelong interests through online courses and human interaction. When you register at SmartPlanet, you immediately become a member of a virtual community with benefits like free courses!
Flashcards - Free math flash cards.
TutorCenter - Play educational games that are FUN. Take online quiz and improve your grade. Participate in educational competition and win prizes. Check out other fun and cool places to visit. Publish your creative work and let the world see it.
4Tests - Take a free practice exam. They have all the latests exams.
Online Education for Grades K-8! Click here to visit ChildU.com. This is a great help for homeschoolers.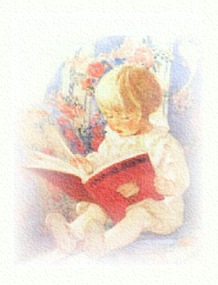 Distance.Gradschools.com - Education from top-notch schools in many subjects.
Gradschools.com - The online source for graduate school information.
COMPTON'S AMERICAN HERITAGE TALKING DICTIONARY V5.0 - A fully featured multimedia dictionary that speaks to you! For home. For work. For homework. The American HeritageŽ Talking Dictionary 5.0 is the first word in dictionaries. With over 200,000 definitions, 90,000 links to spoken words, an integrated thesaurus, brilliant multimedia, geographical and biographical entries, and more, you'll never be at a loss for words. And, with a variety of search features and instant access to definitions from any Windows program, you'll never need another dictionary!
Compton's Interactive 2000 Edition - Packed with more than 40,000 articles, brilliant multimedia, an atlas, a dictionary, a thesaurus, and more. Easy search capabilities, quickly find in-depth coverage of art science, history, literature, music, sports, technology, geography and more. Plus, personalized online features, you will easily find the best information for you on the Internet.
INTERACTIVE ATLAS 1999 - Take a virtual tour of the fascinating world around us with the Interactive Atlas as your guide. Political and terrain maps, comprehensive lists of states, provinces, and major cities from around the world, international flags in full color, maps and stunning photos, up-to-date information on population, climate, labor force, and much more.
Search the net's largest free scholarship database - Search the Internets largest database of free scholarships, absolutely free! The fastweb database contains over 400,000 listings! Just complete six simple steps to get immediate results on-line!
SparkNotes - Online study notes. Join for a chance to win a free t-shirt.
Biography.com - This is a very large site that contains the biographies just about everyone. Find out who shares your birthday.
Embark.com - A site for the college student. Also has online learning.
Galileo - This is a very interesting site. Learn about Jupiter. Lots of pictures.
edu.com - Students save BIG on everything they need for school. Enroll now and get a free t-shirt.
MasterMind - (Click on PRODUCT button) The Amazing New, Easy, Fun, Fast, and Scientifically Proven Learning System That EVERYONE Can Use To Learn ANYTHING. MasterMind Performance Guarantee - The MasterMind Power Learning System (tm) is guaranteed to improve grades and reduce homework time for any student who will apply the MasterMind system for a full school semester. If the student is earning "B"s or lower then MasterMind is guaranteed to increase grades by a full letter grade. If the student is spending an hour or more a day on homework, then MasterMind is guaranteed to cut homework time in half. This guarantee extends through the end of the next full school semester, or for a full 6 months, whichever is later.
The Lemonade Stand - This is a game that teaches the basics of supply and demand. Your challenge is to run a corner lemonade stand and try to make a profit doing it. This sounds really neat for the kids to learn about running their own business.


To report a bad link or to add a link: