BOOKS FOR TRADE

This is a list of the books I have. I will be adding to this later. If you see a book you would like more information on, please email me. Before entering into a trade please read my trading terms. Thanks!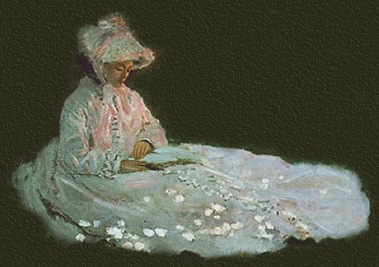 Books
Email me for descriptions and conditions of books, or a picture.
Fiction - Children
101 Dalmations, Disney
Waldo and the Desert Island Adventure, by Hans Wilhelm
The Easter Bunny That Ate My Sister, by Dean Marney (Scholastic)
The Turkey That Ate My Father, by Dean Marney (Scholastic)
Ma and Pa Dracula, by Ann M. Martin (Scholastic)
Mrs. Piggle - Wiggle, by Betty MacDonald
Might Morphin Power Rangers - The Bumble Beast, by Harriet Grey
The Spell of the Sorcerer's Skull, by John Billairs ( A Johnny Dixon Mystery)
Eddie's Friend Booles, by Carolyn Haywood
Crazy Classroom Jokes and Riddles, by Neil Yamamoto
Fear Hall: The Beginning, by R. L. Stine (Fear Street)
Dunc's Halloween, by Gary Paulsen (Culpepper Adventures)
The Neighbor From Outer Space, by Maureen George (Scholastic)
Rip Roaring Russell, by Johanna Hurwitz
College Weekend, by R.L. Stine (Fear Street)
The Story of Holly & Ivy, by Rumer Godden
A Gingerbread Christmas, Tim Raglin
Jolly Old Santa Claus
Might Morphin Power Rangers-It's Morphin Time, William McCay
Always Room For One More, Sorche Nic Leodhas
The Blind Colt, Glen Rounds
Snow White and the Seven Dwarfs, Disney
The Book of Silly Lists, Patrick M. Reynolds
101 Silly Summertime Jokes, Stephani Calmenson
The Boxcar Children, Gertrude Chandler Warner
Picklemania, Jerry Spinelli (Scholastic)
There's A Hamster in My Lunchbox, Susan Clymer
Witch's Cat, Ruth Chew
Number the Stars, Lois Lowry
The Adventures of Pocahontas Indian Princess
The New You, LE Blair
The Little Brute Family, Russell Hoban
Little Soup's Bunny, Robert Newton Peck
Me and Katie (The Pest), Ann M. Martin
Maria, A Christmas Story, Theodore Taylor
Welcome To Junior High, LE Blair
American Girl Library - More HELP!
It Takes Two (Scholastic)
Face-Off, LE Blair
My Brother Louis Measures Worms, Barbara Robinson
Clarissa Explains It All-Boys, HB Gilmour
Kid Power, Susan Beth Pfeffer (Scholastic)
The Small Potatoes and the Magic Show, Harriet Ziefert and Jon Ziefert
The Attic Mice, Ethel Pochocki
The Pigs are Flying, Emily Rodda
The Snake That Went to School, Lillian Moore
Koya DeLaney and the Good Girl Blues, Eloise Greenfield
The Jack O' Lantern That Ate My Bother, Dean Marney
Kids Pick the Funniest Poems
Where the Red Fern Grows, Wilson Rawls
Island of the Blue Dolphins, Scott O'Dell
Precious Moments - Through the Day Stories

Fiction- Child- Full House Series (Books based on the show "Full House")
Flip Over Book (Stephanie & DJ) That's the Way it Crumbles, Cookie
Two For One Christmas Fun (Stephanie) Picture Me Famous (Stephanie)
Hip Hop Till You Drop (Stephanie) Major League Trouble (Michelle)
My Two Best Friends (Michelle) The Boy-Oh-Boy Next Door (Stephanie)
My Fourth-Grade Mess (Michelle) The Super Duper Sleep Over Party (Michelle)
The Great Pet Project (Michelle) Sugar and Spice Advice (Stephanie)
Twin Troubles (Stephanie) Bunk 3 Teddy and Me (Michelle)
Daddy's Not So Little Girl (Stephanie) The Dude of My Dreams (Stephanie)
The Ghost in My Closet (Michelle) Twin Troubles (Michelle) (2nd copy)
Fiction-Child-Goosebumps Series
#1, Escape From The Carnival of Horrors, by R.L. Stine (You Choose The Scene)
Monster Blood III., by R. L. Stine Stay Out of the Basement, RL Stine
How I Got My Shrunken Head, RL Stine One Day At Horrorland, RL Stine
Ghost Camp, RL Stine
Fiction - Child - History
A Promise At The Alamo - The Story of a Texas Girl, by Dorothy & Thomas Hoobler
Fiction-Classics
The Time Machine, HG Wells Wuthering Heights, Emily Bronte
A Connecticut Yankee in King Arthur's Court, Mark Twain
Journey to the Center of the Earth, Jules Verne The Adventures of Tom Sawyer, Mark Twain
Tom Sawyer Abroad, Mark Twain

Fiction - Horror
Bring Me Children, David Martin Satan in St. Mary's, PC Doherty
Fiction - Romance
The Man Who Saved Christmas, by Marisa Carroll (Harlequin Super Romance)
Marriage Without Love, by Penny Jordan (Harlequin)
Silent Night, Mary Higgins Clark
Fiction - Suspense
The Sum of all Fears, by Tom Clancy The Cardinal of the Kremlin, by Tom Clancy
Non Fiction
A Guide to Creating Your New Family: The Penguin Adoption Handbook, by Edmund Blair Bolles
Expect The Worst (You Won't Be Disappointed), by Eric Marcus
The Italic Way to Beautiful Handwriting, by Fred Eager
Non Fiction-Bio
My Life as a Woman, Roseanne
Non Fiction - Biography - Children
On The Court With Michael Jordon, by Michael Christopher
Non Fiction-Crafts
Make it Merry-Christmas Crafts for Kids
2X4 Furniture, Stevie Henderson
Oil Pastels Workstation, beginners instruction guide with oil based crayons
Needlecraft Workstation, beginners instruction guide with thread, needle and canvas
Water Color Workstation, beginners instruction guide, with paint & paint brush
Non Fiction-Education
The Politics of American National Government, 4th edition college book
Prentice Hall Literature - The American Experience, school book
Non Fiction - Education - Art
I Can Draw Horses, by Gill Speirs
Non Fiction - Education - Children
Coral Reefs, by Scholastic United States Sticker Book, by Carol Benanti
Our Star: The Sun, Barron's Educational Series Happiness, ABeka Reader 2-2
Open Roads, ABeka Reader 2-4 Merry-Go-Round, ABeka 1-6 Reader
Seesaw, ABeka 1-3 Reader
Non Fiction - Law
Know You're Rights - Answer's to Texan's Everyday Legal Questions, by Richard M. Alderman
Divorce: A Woman's Guide to Getting a Fair Share, by Patricia Phillips, J.D. & George Mair
Non Fiction - Pets
The Compleat Cat: The Private Life of the Cat From Kittenhood to Courtship, Joseph R. Spies
Non Fiction-Puzzles
Brain Benders, Dan Nevins
Non Fiction-Recipes
Felicity's Cook Book, The American Girl's Collection
Non Fiction-Reference
A Dictionary of English Usage, Margaret Nicholson The Complete Tight Wad Gazette, Amy Dacyczyn
Non Fiction - Religion
The Life Beyond, by Paul W. Powell
Non Fiction-Religion-Children
The Childhood of Jesus
Non Fiction - Self Help
Secrets About Men Every Woman Should Know, by Barbara De Angeles, Ph. D.
Who Do You Think You Are? The Berkley Personality Test, by Keith Harary, Ph.D., & Eileen Donahue, Ph.D.
1001 Ways to be Romantic, Gregory JP Godek
Mars and Venus in the Bedroom, John Gray, Ph.D.
Men are from Mars, Women are from Venus, John Gray, Ph.D.
Non Fiction-Sports
The Ultimate Encyclopedia of Soccer, Gary Lineker